Excellence in Education: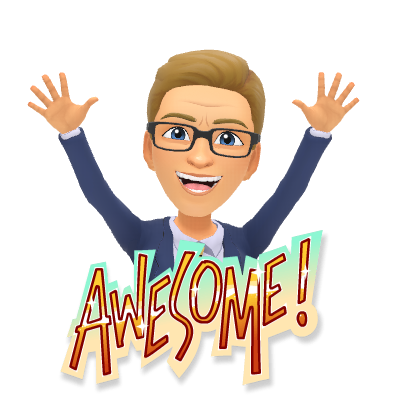 So obviously I missed this (actually somehow deleted it before sending) but as anyone who saw our spring musical knows, it was a spectacular student showcase of Monticello's diverse talents. From the choreography (Lauren Thomas, Coach Price Thomas) to the accompanying music (Katherine Williams) to the overall direction (Madeline Michel), our students wowed and amazed all in attendance. Thanks for all of you who attended the event and supported the students.
Senior Exams (Shannon's Email, with New Link)
The expectation is that if you have a class of mostly or all seniors, you will handle your own exam or alternative assessment during class time. If you have a mixed-age class, thus making it really tricky to administer a senior exam, or if you simply need the time and help with proctoring, then you are welcome to instruct seniors to take their exams in R110 on the "Senior Exam dates." The Senior Exam time slots are Wednesday, May 23rd and Thursday, May 24th at 8:55am, 11:30am, and 1:30pm. If you wish to take advantage of these time slots, then
a)
deliver to my mailbox or classroom (R110) copies of your exam by the time slot you wish to use,
b)
then remind your seniors where and when they can take their exam.
We did not assign a certain time period to a certain class block for the last few years and it ran very smoothly. If a conflict arises, just let me know and we will figure it out. Make-up exams are Friday, May 25th, for students who missed all exam times – in that case, they are instructed to check in with you directly.
Senior Grades
·
Senior Failures
are to be completed using this form by Friday, June 1
st
. All teachers should complete this form. This means you should grade the exams of struggling students (students who may not pass your class) first. Ensure that the student's counselor is aware of any failures as soon as you enter the grades.
·
Submit all other senior grades by 4pm on Wednesday, June 6
th
.
Exams and Alternative Culminating Assignments (My Email)
Midterm and Final Exams/Alternative Assessments account for 20% of student's first semester grade (Marking Period=40%, Marking Period=40%, Exam=20%). All students are expected to be present during their midterm exam period and their final exam period unless they are exempt.
The expectation is that all students will be in attendance for all exams (unless they are exempt, or unless their teacher has taken advantage of an Alternative Assessment - see below). Under no circumstances will teachers change or cancel exam times. Not including exempt students, all absences from exams require administrative approval. Upon receiving administrative approval, the student and teacher should make the appropriate arrangements.
During exams, students are not permitted in the hallways or cafeteria. Under no circumstances, should students be sent to other locations, including the library, during exams.
Exemption from Final Exams
For classes offering final exams, a student is exempt from the exam if he/she meets the following criteria:
·
A 90% or higher in the class for the semester grade
·
No in-school or out-of-school suspensions
·
Student/Class participate in an Alternative Assessment
If a teacher elects to use an Alternative Assessment,

all

students in the class are expected to complete it. All students are expected to attend class until the final class day of school. They do not need to attend the final exam period for that course because students completing an Alternative Assessment will not have a final exam. The Alternative Assessment will be 20% of the student's semester grade.
Process for Alternative Assessment Approval
Teachers wishing to give an Alternative Assessment in place of a midterm or final exam should indicate this in their course syllabi.
PLCs should meet to discuss their culminating assessment and should complete the Request for Alternative Assessment Form. One form per PLC is sufficient.
Formats of the Alternative Assessment will vary. The assessment should align itself with Lifelong Learning Standards, course standards and objectives, and be of an appropriate challenge-level. Culminating projects should be experiential and require students to demonstrate student learning for a significant strand associated with the class.
Options include, but are not limited to, portfolios, presentations, paideias, simulations/role plays, Socratic seminars, performances, research-based projects, etc.
The majority of work for Alternative Assessments should be completed in class and the work completed as part of the assessment should not violate ACPS's homework policy.
The Alternative Assessment should become part of the student's Online/Open Portfolio.
Special Education Progress Reports (Ruth's Email)
CLICK HERE
to access the spreadsheet for progress report feedback. Our progress reports are due to go out by the last day of school. As busy as this time of year is I wanted you to have ample time to submit feedback. Let me know if you have any questions.
Outstanding Items and Fines and Fees for Students (Rick's Email)
As we come to the end of the school year, we are asking each teacher to compile a list of students who have outstanding items from your classroom. Examples would be textbooks, calculators, classroom library books, athletic equipment, library books, etc.
Please note, the link will ask you to make a copy of the document. Be sure to complete all of the requested information and when finished,
share the document with Nanette DeFrank and your department chair
. A master list will then be compiled from the responses for follow up with students.
Senior teachers -- please complete by the end of school Friday, May 18th.
Junior, Sophomore & Freshman teachers -- please complete by end of school Tuesday, June 5th.
If students return their items after you have submitted the form, send Nanette an email so she knows to cross it off the list.
If you should have any questions, please email Nanette.
Field Trips and SOLs
SOL Tests (AM/PM)
May 21: Algebra I (Parsons)/Chemistry (Adv)
May 22: Algebra I (Lantz/Allen)
May 23: Reading (AP)/Geography (AP Students), World History (AP)
May 24: Chemistry and Biology (HMSA)/US History (AP)
May 25: US History (Dual Enroll)/World History (AP Euro)
Other Calendar Items
May 21: Last Senior A-Day; Improv Night
May 22: Last Senior B-Day; Awards Assembly (see schedule below)
May 23: Senior Exams, Honor Society Inductions
May 24: Senior Exams
May 25: Senior Make-up Exams
May 29: Special Schedule (see below, no Mustang Morning), Senior Trip
May 31: Senior Awards Night
June 1: Senior Failures Due to Counseling
June 4: Anchor Day (no Mustang Morning, see schedule below)
June 5: B-Day Exams (see schedule below)
June 5: Graduation practice @ 10:30, Senior Picnic Follows
June 6: Senior Grades Due (4pm), A-Day Exams (see schedule below)
June 6: Graduation @ 7pm
June 7: 1/2 Day, Make-up exams (see schedule below)
June 7: Grades due at 4
Birthdays
May 26: Irvin Johnson
May 27: William Trent, Lisa Haney
Useful Information
Activity Period Calendar
: Cl

ubs
Technology / Website Permission
Request Form
Please use
this form
to request use of a website or any resource that requires student log-in if the site is not already on the approved list.
DART approved list
Worth Your Time
Why Johnny Still Can't Read and What to Do About It
What They Said Before and What They Are Saying Now
Why Do School Shootings Keep Happening? We Need to Listen
Bell Schedules
*Classes will be called over the intercom
AM CATEC
: Normal departure, Leave CATEC at 11:15am to return for 2nd lunch
PM CATEC:
Depart Monticello at 12:10, Leave CATEC at 2:05 to return for Award Ceremony
May 29-June 1 Bell Schedule
End of Year Bell Schedule
Mondays & Wednesdays: A-Days
Tuesdays & Thursdays: B-Days
1
st
Period
: 8:55-10:30 (95 minutes)
| | |
| --- | --- |
| | |
| | 10:35-11:10 and 11:40-12:40 (95) |
| | 10:35-11:45 and 12:15-12:40 (95) |
| | |
3rd Period:
12:45-2:15 (90)
4
th
Period
: 2:20-3:50 (90)
AM CATEC Students:
Normal Departure and return from CATEC by 12:15 (at CATEC from 9:10-11:55)
PM CATEC Students:
Depart Monticello at 12:45
| | | | |
| --- | --- | --- | --- |
| | | | |
| | | | |
| | | | Red, Purple, Other, CATEC |
AM CATEC Students
: Normal Departure and return to Monticello High School by 12:05
PM CATEC Students
: 12:45pm bus departure
Make-Up Exam Bell Schedule
AM CATEC Students
: Normal Departure and return to Monticello High School by 10:35
PM CATEC Students:
Depart at 11:05 and return to Monticello High School by 12:50